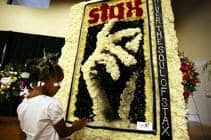 There is a lot of talk today about donating to charities instead of sending flowers to send your condolences. While some families request this flowers are still a valuable part of the healing process. There is a new director in town, Todd VanBeck of Forest Hill Cemeteries, who has written a wonderful and informative guide to the ins and outs of funeral flowers and he has graciously shared his work with us. Following is an excerpt from his article and it has some great information.
By: Todd VanBeck
Through history, flowers have been used
to symbolize almost every aspect of the life cycle, from birth through death.
In death, flowers are used to symbolize how the beauty of creation is temporary
and, as sure as the flower must be cut from the stem, so it is with life—we
all, too, must have our life cut from the stem, so to speak.