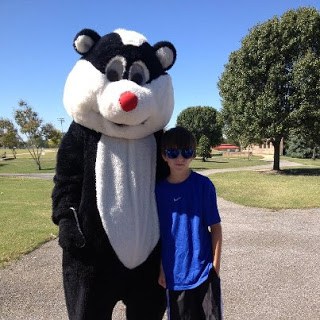 We have a busy Fall and it's all wonderful. First thing to mention is that Pugh's Flowers was the title sponsor for the Rose Cup Soccer Tournament that was held this past weekend out at the Mike Rose Soccer fields. Pughy was there to hand out candy and coupons, we supplied a fun corn hole game and winners got to take flowers home!
Next fun thing to join us in is the Camp Good Grief 5K, which is held on October 7th, 2pm. Sign up here and be a part of helping to send grief striken kids and teens to a warm and loving camp where they can learn to deal with their grief from a recently lost loved one. It's the only camp of it's kind in the mid-south and it's free for the campers.
Another great thing that we are sponsoring is the 2nd annual Viral Video Contest, going on now through November 10th. Simply submit your home made videos about the world of flowers to us, we will ppost all the videos on our YouTube Channel and then the voting begins. Views equal votes, and the videos that are short and funny usually get the most views! Kids learn about making videos and the winning school gets $2500! Get creative and have some fun Memphis.