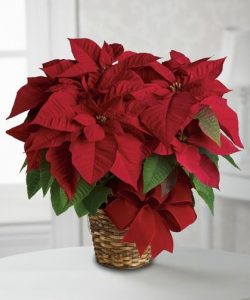 It is the season of giving, which means it is a great time to say "thank you" to all those special people in your life that help you the whole year round.
It could be anyone from clients and customers to teachers and service personnel like the pool guy, gardener, and house cleaner to the mail person and trash pick-up person.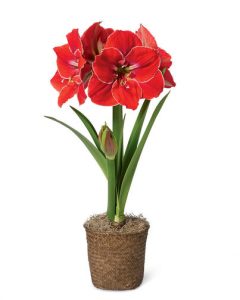 To help you find the perfect thank you holiday gifts, we have an extensive collection of flowers, plants, and gifts to choose from.
Here are some holiday gift ideas for saying "thank you" over the Christmas season: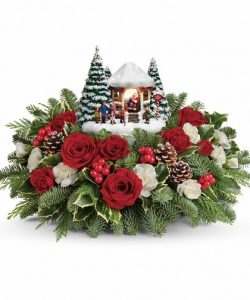 Classic Poinsettia Delivery offers a red poinsettia plant delivered to family, friends, business associates or whomever you want to gift this special holiday symbol to. We also have white and marbled poinsettia plants to choose from if you prefer one of these colors instead.
Amaryllis is a stunning floral display that also represents the holiday season. Its plant stems from a bulb and provides a long-lasting display well past the holidays.
While we have numerous flower centerpieces that make great thank you gifts, Thomas Kinkade's Jolly Santa Bouquet includes a keepsake Christmas collectible so you can keep saying thank you for years to come long after the festive arrangement of red roses, white carnations, and holiday greenery is gone.
The Gift Wrapped Bouquet offers a shimmering ornament box with red and silver details that is filled with green mums, festive holly, and red roses.
The Silver Christmas Bouquet is another box arrangement within a crimson glass cube that has red roses and white blooms. The glass cube can serve as a vase or candleholder for many future Christmases.
The Holiday Gourmet Box is one great example of our holiday gift baskets. It contains all types of sweet and savory treats in a leather look box that is wrapped with cellophane.
Be sure to place your order today to get the best available items plus ensure your preferred delivery date!