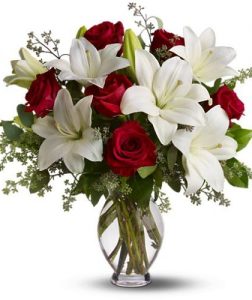 With Graceland just down the street from one of our Memphis flower shops, Elvis Presley seems to always be on our minds. However, he is never more so on our minds than on January 8th because that's his birthday.
Many of Elvis Presley's fans come to visit Graceland on this day so it gave us the idea to come up with a special flower arrangement dedicated to the King. The aptly named flower arrangement dedicated to Elvis is called "Love Me Tender."
It's a stunning floral arrangement of roses and lilies that comes in two color choices. You can opt for the red design that comes with six red roses and white. lilies in a glass vase. The other option is that you can go for the pink design that offers six pink roses with the white lilies in the same type of glass vase.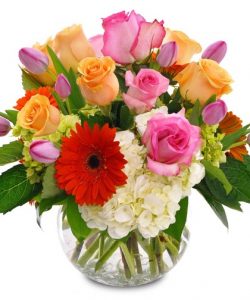 If you don't plan on ordering the "Love Me Tender" flower arrangement to take over to Graceland or display in your home, you can also think about having it shipped to any other Elvis fan you know anywhere in the country.
Of course, if you are planning on going to Graceland on January 8th or before and want to select another type of birthday flower arrangement, we do have many types available that include seasonal flowers in vases or a combination of flowers, plants, and flowering plants in a basket.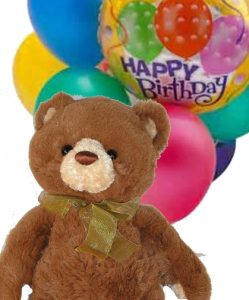 Additionally, we can add balloons or make you a balloon bouquet so you can also celebrate Elvis Presley's birthday that way as well.
We accept orders for his birthday and every other type of special celebration you could possibly dream up.
All you need to do is visit or call any of our Memphis flower shops. You can also place your order through our website to ship throughout the Memphis area for hand delivery.
We also send many of our flower arrangements and gifts around the country so inquire with us about what we can have made with any of our flower shop partners around the country.
Order today to celebrate Elvis and your love for the "King of Rock 'n Roll."