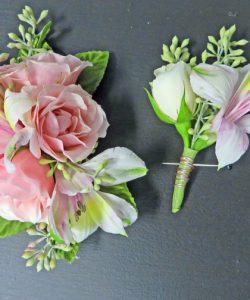 It's prom time for seniors at high schools in Memphis, which means picking a date, dress, tux, limo and flowers.
That includes a prom corsage and matching prom boutonniere. It's a lot to think about and do, especially since you want the night to be memorable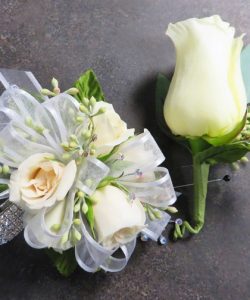 and round out your high school career.
We can help you at our Memphis flower shop with an array of prom flower choices in our online and store collections as well as in our custom prom corsage and custom prom boutonniere services.
If you would like a custom flower design for prom, please contact us immediately to schedule an appointment so we can meet the huge demand we have for prom flowers, including your own order.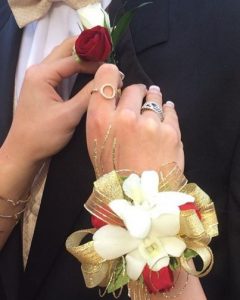 Besides the wide selection of flower varieties and colors as well as design styles, we offer wrist corsages and pinned corsages as well as prom flower packages that deliver additional convenience and value.
We even offer special prom bouquets like the Prom Sweetheart Bouquet. It's a small, handheld bouquet that is a nice touch your date might add to the special evening.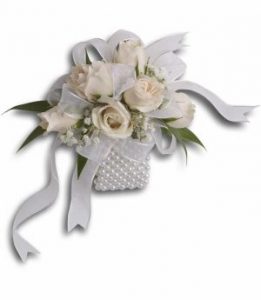 Additionally, we have some great accent choices like rhinestones, ribbons, and decorative wire that will enhance your prom corsage and make you stand out in the crowd.
The floral designs include traditional looks and current hot trends that our floral designers stay on top of to give you as much choice as possible.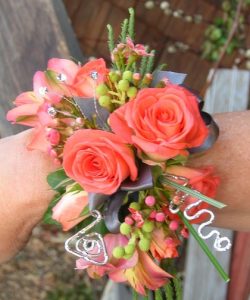 Check out these examples of our prom corsages and boutonnieres and be sure to view the rest of our prom flower collection on our website.
This will help provide you with some great ideas that will coordinate with your dress for the big night!
We do offer delivery or in-store pickup for our prom flowers but give us at least 48 hours' advance notice with your order to ensure we can deliver on time.