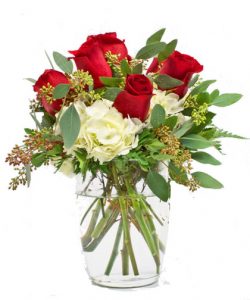 Since June is National Rose Month and June 12th is Red Rose Day, we always like to celebrate with our customers by having a special summer rose sale that provides you with the freshest, most elegant roses in Memphis at the best value.
Our Rose Sale
Our promotional rose pricing includes one dozen roses for $39.95 and $79.95 for two dozen roses. You can save up to $60 when you order three dozen roses. This is an exceptional value that no one can offer on such premium roses direct from the rose farms in Ecuador.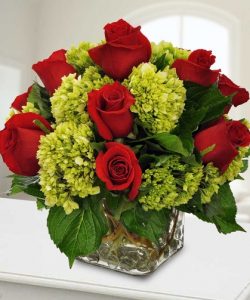 Rose Design Challenge
Launching this month is our rose design challenge. We will give away four dozen wrapped rose bunches starting for the next two weeks for a total of eight bunches.
All you have to do is submit a picture for us to use on social media to show our audience on social media what can be done creatively when you wrap up roses.
It's a great way to exchange design ideas on what can be done with roses. We look forward to seeing what everyone comes up with!
Beautiful Rose Displays
To give you an idea of the extraordinary talent our floral design team has, here are some examples of the rose arrangements that you can order online, in our Memphis flower shop, or by phone for local delivery in Memphis or for national delivery: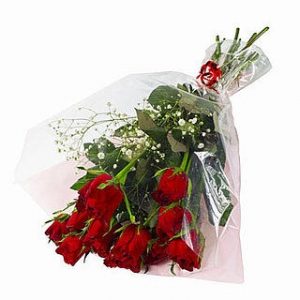 Roses and Hydrangea is a rose arrangement that contains eight red roses are artfully combined with romantic hydrangea stems in a vase.
Special Roses offers 12 red roses with hydrangea to create a romantic flower arrangement for that special someone.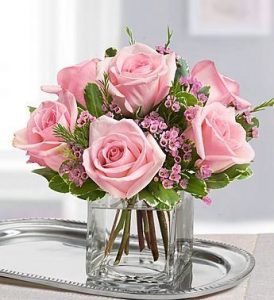 Lasting Love includes roses, snapdragons, hydrangea and lilies in a tall glass that delivers a stunning floral display.
Sweet and Sentimental has pink roses in a cube vase with a total of six roses along with floral accents.
Bubble Bowl Design delivers pastel roses and white lilies along with hydrangea in a bubble bowl vase.
Wrapped Red Roses illustrates what is on offer for our Rose Design Challenge and is local Memphis delivery only. It has a dozen red roses that are wrapped in cellophane with a pretty red bow. You can pick it up at any of our Memphis flower shop locations.