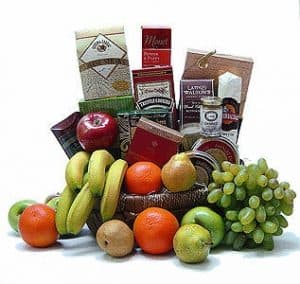 July offers many special occasion days dedicated to family in your life. It's time to celebrate them and gift them with something that shows your love.
Here are the July special days you'll want to mark on your calendar so you don't forget those special people:
Cousin's Day — July 23
Parent's Day — July 24
Aunt and Uncle Day — July 26
Father-in-Law Day — July 30
While we always suggest flowers and plants from our collection available in our Memphis flower shop or through our website, an alternative gift idea is to treat these family members with something delicious from our edible gift collection: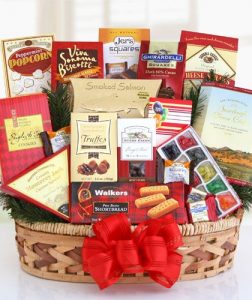 SUNSHINE AND COOKIE
This gift includes a sunshine flower arrangement in a vase along with a dozen freshly baked chocolate chip cookies from Buckley's.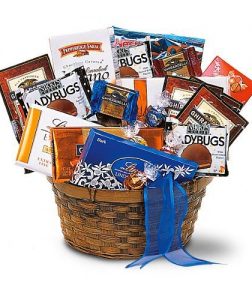 COFFEE AND CAKE
This special gift includes a ceramic mug with fresh flowers and a pound cake from Pound Cake, LLC.
LARGE FRUIT AND GOURMET
Our largest local gourmet basket features many types of seasonal fruit and gourmet food items.
ANY OCCASION BASKET
Your recipient will love all the great goodies in this gift basket. It includes peppermint popcorn, English tea cookies, biscotti, Jacquot truffles, cheese, sourdough crisps, smoked salmon, mocha almonds, Jer's peanut butter squares, cheese straws, Jelly Belly jelly beans, shortbread cookies and a bag of Ghirardelli chocolate squares.
CHOCOLATE LOVERS BASKET
Chocolate gourmet goodies of all types can be found in this gift basket. This is a must from the chocolate lover in your family.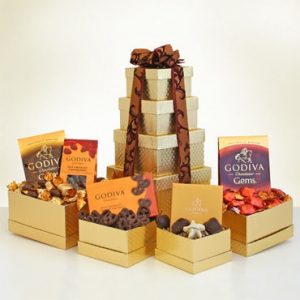 GOLDEN GODIVA TOWER
This premier gift of chocolate includes both milk and dark chocolate Godiva gems, chocolate covered pretzels, a signature gold Godiva box of assorted chocolates and milk chocolate cashews.
LARGE FRUIT BASKET
Our largest fruit basket comes with a wide array of fresh and seasonal fruit in a wicker basket. Your recipients will love that you are thinking of their health and knowing they will enjoy juicy fruit during one of the hottest months of the year.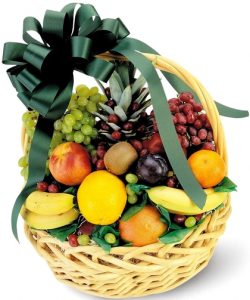 Gift Delivery
Please note that these are available through online order only, have additional shipping charges, and are available for local delivery throughout Memphis only. Be sure to call or visit our Memphis flower shop for other gift ideas that can be shipped nationally or handled through our flower shop network partners.