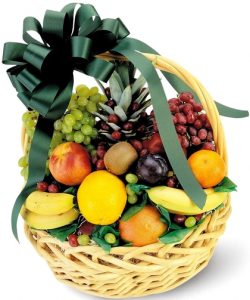 July has many special days dedicated to different foods. In fact, the entire month is also National Hot Dog Month. There are numerous other delicious days that are worth celebrating and using as an excuse to send a gift to a loved one.
Our edible collection has numerous items that are perfect for these special July "foodie" days, including these tasty treats:
POUND CAKE AND ROSES
Available for local Memphis delivery only, this gift includes a locally made pound cake along with a beautiful flower arrangement of mixed roses. The pound cake serves four to six people.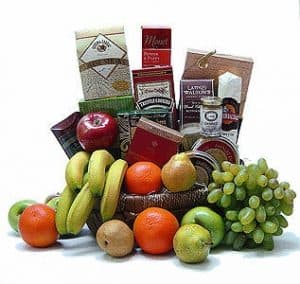 DAISY CHIPS
Also only for Memphis delivery is this treat of a dozen freshly baked chocolate chip cookies from a local company, Buckley's. These cookies are paired with a daisy bowl. 
SWEETS AND TREATS
Our Sweets and Treats Gourmet Box is great for National Junk Food Day because it's full of chocolate, candy, and other goodies that will be great to share with all your loved ones.
STARBUCKS EVERGREEN COFFEE AND TEA BASKET
If you have someone you know that loves Starbucks, then this gift basket is for them. The basket has many Starbucks coffees, teas, biscotti and one mug. This is only available for online ordering.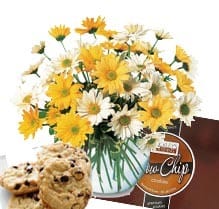 CHOCOLATE LOVERS BASKET
This is an incredible basket chock full of all types of chocolate bars and chocolate treats that may not last through the rest of the month it's so delicious!
LARGE FRUIT BASKET
There are also many days to celebrate healthful eating. This is our largest fruit basket that offers a diverse array of fresh fruit that has been wrapped in clear cellophane, arranged in a basket, and tied with a large bow.
Time to Order!
You can order from our edibles collection through our Memphis flower shop or online through our website for local Memphis delivery. Many of the items are also available for national delivery. Order now so you can make the most of these delicious days!