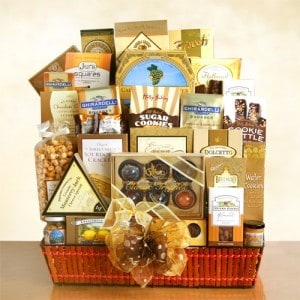 October is more than just a fall month and the time of year to enjoy Halloween. It's actually full of many special days that deserve your attention. These special days can show others that you are thinking of them whether they are here in Memphis or across the country. And, we're here to help you celebrate each one with some great gift ideas that are sure to please.
First, there is Bosses Day on October 16th. All of next week is actually dedicated to your Boss. Our Be Happy Mug gives your boss a generous cup to enjoy that hot drink in the morning along with many flowers. We also have other combinations like pound cake and flowers that your boss will appreciate.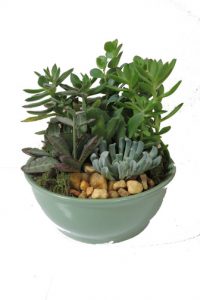 Second, there is the Sweetest Day on October 21st. This is a way to show you care about those around you. Gift ideas can be something actually sweet like cookies, cakes, or other goodies. Or, you can send a sweet flower arrangement, bouquet, or cube vase that shows your love.
Third, there's is your Mother-in-Law. The best gift is a special and elegant flower arrangement or an orchid plant. We have a wide selection of styles and designs to choose from. However, you can also consider coming into our Memphis flower shop and doing something special like a custom flower arrangement or custom bouquet. This sends the message that she is truly special and deserves a floral display with all her favorite flowers and colors.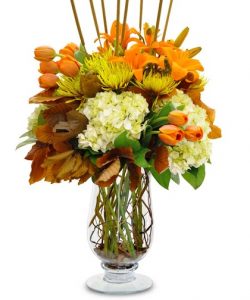 Last, there is Halloween. Our fall flower collection is here so you can decorate and gift others with these bold and dramatic colors as well as whimsical Halloween displays. This includes everything from pumpkin containers to fall centerpieces to cornucopias for the upcoming Thanksgiving holiday.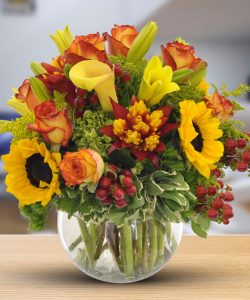 You can visit our Memphis flower shop and see a wide selection of fall flowers and seasonal gift items as well as shop online. We suggest placing your orders now for all these special days. You'll have all your shopping done and know that each item will be hand-delivered on time. We can also send or place these orders with many florists in our network, allowing you to order from us and have the gifts sent anywhere in the U.S.