Voted #1 Florist In The Greater Memphis Tennessee Area
The Memphis Flyer has just completed voting for "Best of Memphis" in the last few weeks. Pugh's Flowers won "Best Florist" in the floral category. We are extremely pleased that the readers of Memphis Flyer decided to cast their votes for us.
Pugh's Flowers has been proudly serving Memphis Tn and Southaven MS since 1976. We are a true second generation, family owned and operated floral design firm. Our firm operates 4 floral design centers in the greater Memphis area, including our flower shop in Southaven. All are open for in-store shopping and each is equipped with a walk-in cooler, filled with gorgeous fresh flower arrangements.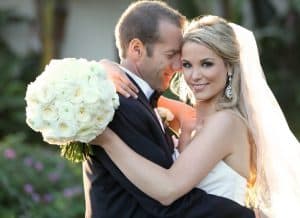 In addition, we also offer stunning wedding and event flowers. Our wedding and event staff is truly one of the most talented in the state of Tennessee. Pugh's offers FREE Wedding Consultations for all prospective brides. If you have a wedding coming up, we encourage  you to schedule a free consultation with one of our expert wedding planners. They can help you create the perfect wedding flower package for your special day.
The bridal bouquets we create are fabulous. We offer cascading bouquets, ultra popular nosegay bouquets and beautiful custom hand-tied bouquets. Our team can create boutonnieres for the guys that match the design look and feel of the bouquets. The flowers we create for wedding ceremonies and receptions are just incredible. We offer turn-key wedding packages that include venue set up of the flowers and decor and post event pick up for the decor.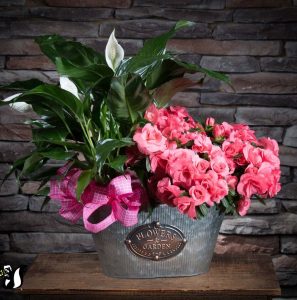 One to the things are really makes Pugh's Flower unique is the fact that we also offer the best selection of plants in Memphis. We offer a great collection of live green plants of all types. The make wonderful gifts and provide the recipient with a gift that lasts a long time. Looking for something unique? Check out the fabulous dish gardens and flowering baskets we offer. They are guaranteed to deliver a smile from anyone who receives one as a gift. We also have some great exotic and tropical plant options as well. Pugh's offers Cymbidium and Dendrobium orchids and also have other tropical plant options for you to choose from.
Thank you again to the readers of the Memphis Flyer who cast their votes for Pugh's Flowers for "Best Florist in Memphis." We appreciate your vote and your business very much. Thank you for the opportunity to serve.