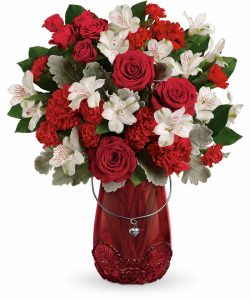 We know that it's important to go all out on Valentine's Day to spoil that special someone in your life. However, we also recognize that you should use a budget and stick to it no matter what.
That's why we go out of our way to deliver exceptional value, offering special deals in the days leading up to the Valentine's Day holiday.
Here are some of our special Valentine's Day promotions. For example, if you order your Valentine's flowers or Valentine's gift between January 25th and January 31st, then you can use coupon code, "bethefirst," at check-out and save $8 on your purchase. This offer is only good on Valentine's Day products.
Additionally, we have some special Valentine's Day packages for our local customers here in Memphis. For example, Pugs and Kisses includes a mixed color rose flower arrangement along with a stuffed pug dog. It's a sweet and cuddly way to show your love.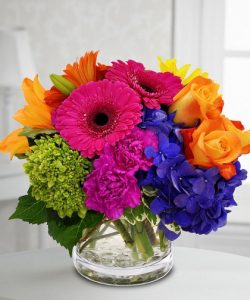 Or, there is our Romance Package, which includes an arrangement of red roses with baby's breath and greenery as well as  a Mylar Valentine's Day balloon, chocolates, and teddy bear. These provide exceptional value by saving considerably when purchasing them as a package.
Our other Valentine's Day bouquet and Valentine's Day flower arrangement pricing is also set to provide a good value in terms of the quality, freshness, quantity, and expert floral design.
Our long-stem roses are unmatched in terms of their ability to last longer than many other type of roses.
Plus, we also numerous budget-friendly Valentine's Day flower arrangements that include a bud vase with a single rose, the triple rose bud vase, a half a dozen roses, or roses that are wrapped instead of come in a vase.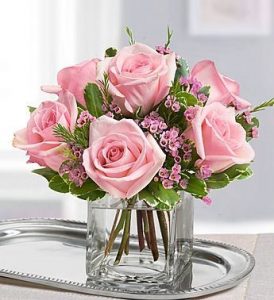 Of course, we can also go all out and deliver luxurious Valentine's Day flower arrangements that include numerous dozens of premium flowers like orchids, irises, hydrangea, roses and more. Then, we also provide a custom Valentine's Day flower arrangement service.
All you need to do is call and make an appointment with our floral design team as soon as possible. Even a custom Valentine's Day bouquet can be budget friendly.