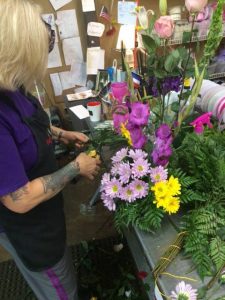 Each February 28th is Floral Design Day.
The day was created and enacted as a national celebratory day to recognize the value of floral design education as well as the beauty and creativity that goes into this art form.
And, we are proud to say that we have the best floral designers in Memphis. That's why we are celebrating them today.
But, in reality, we actually celebrate them every day.
They are one of the main reasons we've received so many awards and accolades from local competitions and our customer base.
You can view some of our bestselling floral designs online and at our Memphis flower shop.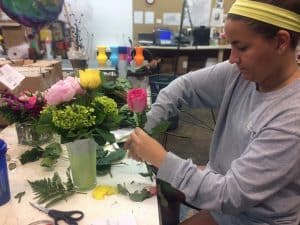 Here are just a few of those stunning designs described as well as great pics of our floral design team hard at work:
DELTA DELIGHT
Reflective of the Mississippi Delta, our floral designers have arranged roses, hydrangeas, and succulents together for an elegant look and feel.
NATURE'S HARMONY
This delightful flower arrangement design combines tall stems and blooms with full hydrangea and unique greenery. It is a great example of the artistry that goes into floral design.
HAPPY DAY
The Happy Day Bouquet delivers a beautiful display of sunflowers, hydrangea, roses and other blooms for a bright and cheerful message.
ANOTHER DAY IN PARADISE
This glorious floral display is large and overflows with a wide range of seasonal flowers and greenery.
HAPPINESS
This sweet floral arrangement proves a floral design doesn't have to be large to make a statement. It includes stargazer lilies and hydrangea. It's a beauty.
Remember to come into our Memphis flower shop and let our floral designers know just how much they are appreciated. You can also make an appointment for a custom flower arrangement or custom bouquet that you can create with our floral design team. Plus, any day is a great day to order some beautiful flowers that illustrate your feelings and share something positive with others.