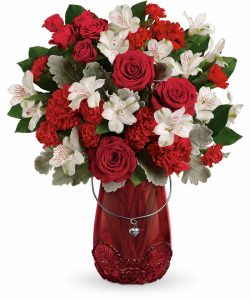 Valentine's Day arrives on Wednesday, February 14th. That means there's not much time left to purchase that special gift that shows just how much that special someone means to you.
Despite high demand and record orders, we still have gorgeous Valentine's Day roses left that will show your love. You can opt for a range of colors and quantities. We are proud of the beautiful, premium long-stem roses we offer to our customers. They are large with numerous petals, providing for a much longer life. That means your loved one will be able to enjoy their beauty for a week or more when watered and cared for correctly.
Our roses can be displayed in a vase or wrapped as a bouquet in cellophane. You can add greenery or baby's breath or even mix the roses with other stunning blooms like lilies, hydrangea, tulips and more.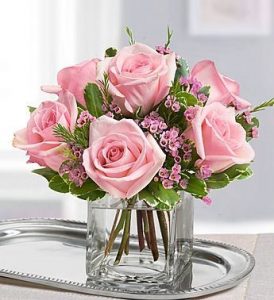 If you are looking to give your sweetheart more than just roses, then consider our Valentine's Day packages.
For local delivery only, the Romance Package includes one-dozen red roses or, as an upgrade, you can add lilies to go with the roses. Both package sizes come with a 16″ teddy bear, gourmet chocolates, and a Valentine's Day Mylar balloon.
Another sweet package is our Rose arrangement with cute stuffed pug dog.
Alternatively, we also offer a rose and lily arrangement that comes with a locally-made, fragrant soy candle.
If roses aren't your loved one's thing, you can also opt for choices like blooming plants like a stunning orchid.
We also have other seasonal blooming and green plants to choose from as well as other special gifts that are sure to make your loved one's heart melt.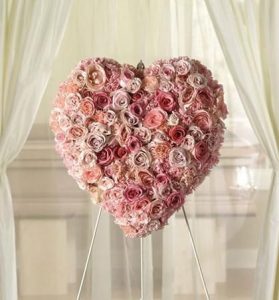 We still have room on our schedule for Valentine's Day deliveries through Wednesday, but you need to act quickly as these spots are filling up fast!
We take orders at our Memphis flower shop and by phone. You can also use the online ordering form located on our website.