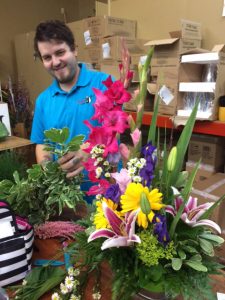 March is in full swing and half over. Just around the corner on March 20th are some special events. First, it's the first day of the spring season, which is great to finally officially welcome. Second, it's Proposal Day to recognize the special commitment so many make to the idea of getting married. Finally, it's also International Earth Day where we recognize the need to take better care of our planet.
If you are celebrating Proposal Day by making a special proposal, consider adding a romantic bouquet to this memorable event. Also, for those already celebrating a proposal, don't forget that we are your go-to florist for wedding flower services, including our very own dedicated wedding flower services website and team to help you plan and enjoy your big day.
Also, there are many ways to celebrate Nature and spring time as part of a March birthday or special event. Check out our spring collection to see how you can add color and beauty to your home, office, event, or someone else's life:
ENCHANTED TULIP GARDEN
Tulips are back and this flower arrangement is a great example of how this bloom can be included with other special spring flowers for a spectacular display.
SPRINGTIME SMILES
This special spring floral design is sure to make anyone smile who sees it or even receives it. There are roses, hydrangea, and stock. Plus, you'll be sure to smile at the value because it's on sale throughout the month of March.
FASHIONISTA
Flowers are combined to create a stunning statement. It's a great choice for an upcoming event like a baby or bridal shower or even a centerpiece at a spring party.
STUNNING SPRING MIX
A fishbowl vase holds a garden floral design of spring mix flowers. Display it anywhere in your home or office to add cheer and brightness to the space.
SPLENDOR
You'll be able to choose from a range of colors for the blooms that appear in this spring bouquet.
ALSTRO DELIGHT
Alstromeria is a long-lasting flower tha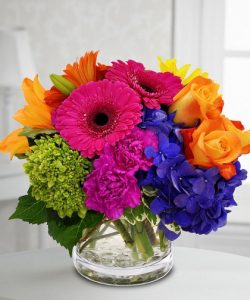 t's comes in so many colors. This arrangement focuses just on this gorgeous bloom and offers a range of hues to choose from based on availability. It proves that a flower arrangement doesn't have to be fancy to be beautiful.
Don't forget that Easter is April 1st so check out our Easter collection and then place your order! Our Memphis flower shop or website is here to get your order!