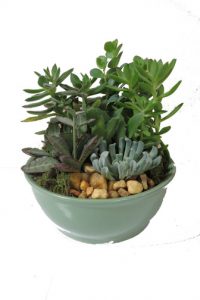 We want to take care of our country and the environment that surrounds it. This includes air, plant and animal life, water, and all other precious resources we have to make sure natural resources are here for generations to come.
Here, in Memphis, we want to also create a community that we are all proud of. That means keeping it clean, planting new trees and plants, and building a beautiful city.
April has other environmental special days, too, where we can get involved. There are International Plant Appreciation Day on April 13th and Earth Day on April 20th.
This makes it an ideal time to buy and share green plants, blooming plants, dish and basket gardens, and hanging baskets. You can put them in your home or office or send them to special people in your life. Here are some great examples from our plant collection:
TROPICAL BLOOMING BROMELIAD PLANT
The colorful bromeliad is a stunning display to share in a home or office. We have bromeliads that are between 18″ and 25″ tall. These plants also can be put in a wide range of containers based on availability.
LARGE BLOOMING GARDEN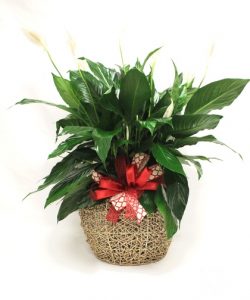 You'll enjoy this large blooming garden that includes green plants for indoors as well as a blooming plant.
BLOOMING PLANT
Our Memphis flower shop has numerous blooming plants available across different seasons. These colorful plants include Azaleas, Begonias, and Kalanchoe. We put these in either a wicker or ceramic container.
EXTRA LARGE CERAMIC PLANT GARDEN
Our extra large ceramic garden holds many houseplants that are low maintenance and provide so many health benefits.
SUCCULENT GARDENS
We have three sizes of succulent gardens that each come in a ceramic container. These long-lasting green plants are also very easy to care for.
Come check out our entire plant collection in our Memphis flower shop or shop online today!