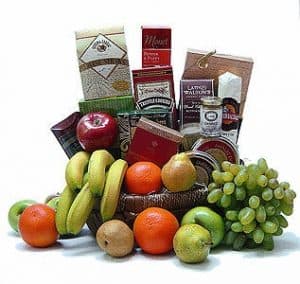 Father's Day is Sunday, June 17th. This is a special day to toast those incredible dads out there that work so hard, provide guidance, and keep us safe.
At our Memphis flower shop and through our website, you can find a Father's Day collection of flowers, plants, and gifts to show your dad how much he means whether he is here in the Memphis area or across the country.
Here are some Father's Day gift ideas:
CHEVY TRUCK ARRANGEMENT
The Chevy loving Dad will enjoy this floral gift. It's a keepsake hand-painted Chevy pickup that holds sunflowers.
'65 FORD MUSTANG
Or, maybe Dad is a Ford lover. We have a couple of choices that may appeal to him. The first is a hand-painted 1965 Ford Mustang filled with daisies.
THE '48 FORD PICKUP
The other Ford container is a 1948 ceramic Ford pickup truck filled with flowers and greenery accents.
SUCCULENT GARDENS
If Dad is not a flower lover, consider this alternative gift in the form of a succulent garden.  They are easy to care for and make a great addition to a den or office.
SWEETS FOR THE SWEET
Then, there is a wide range of great gift baskets for Dad. The first is all about the sweet stuff. It's loaded with candy bars, Starburst candies, peanut butter crackers, and Cracker Jacks. There are three sizes to choose from.
THE EVERYTHING BASKET
This offers the best of both worlds. There is a peace lily plant as well as snacks and goodies all displayed in one basket.
STARBUCKS EVERGREEN COFFEE AND TEA BASKET
The coffee loving Dad will appreciate this gift basket chock full of Starbucks coffees, teas, biscotti, and a mug.
This is just a sample of the spectacular Father's Day presents you can find in our Memphis flower shop.