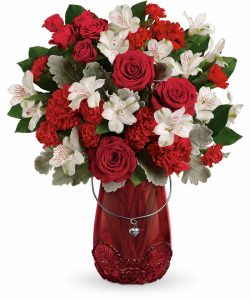 At our Memphis flower shop, we are getting ready for Valentine's Day with a new collection of flowers and gifts as well as larger volumes of our most-requested Valentine's Day flowers like long-stemmed roses.
That means we'll be ready now for you to place your Valentine's Day orders in our Memphis flower shop, by phone, or through our website.
Not sure what to get? Check out some of the Valentine's Day gift ideas from our collection:
ROMANCE PACKAGE
One of the gift categories we offer at Valentine's Day are packages, which making shopping a breeze while offering additional value for the budget-conscious Valentine's Day shopper. This particular package is an ideal way to show your love. It contains one dozen red roses, which you can upgrade with lilies. All package sizes include a 16″ teddy bear, box of chocolates, and a Valentine's Day-themed Mylar balloon.
SWEETEST SATIN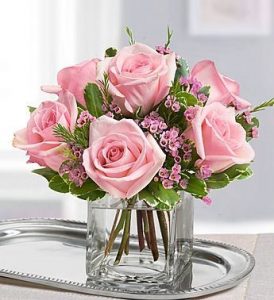 This Valentine's Day flower arrangement offers a unique look with its satiny gloss and quilted pattern. Inside the vase, behold the beauty of red roses and white lilies on display.
FRAGRANT GIFT COMBO
While this is a smaller Valentine's Day package, it's still just as special. It offers a bouquet of red roses and a hand-made soy candle. You can choose six or 12 roses as well as one of four candle options based on availability.
TRIPLE ROSE BUD VASE
This small and sweet Valentine's Day gift includes three roses & filler flowers arranged in a clear glass vase. Choose from red, pink, yellow, or rainbow rose colors.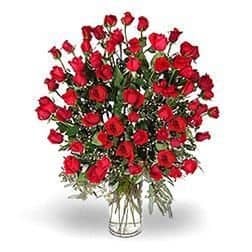 Each week leading up to Valentine's Day, we will feature some of our other Valentine's Day gift ideas! Be sure to come in our Memphis flower shop and visit our website to check them out!