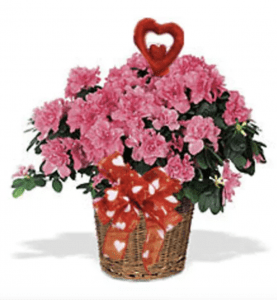 Valentine's Day is close. This year, it's on Thursday, February 14th. There are many reasons to place your order now and also get this Valentine's Day gift delivered a few days early.
First, your Valentine will be able to enjoy their gifts for an entire week, leaving special time for y0u to spend together when the day arrives. Second, there's a better chance of having your Valentine's Day gifts exactly how you want them and delivered in time for the special day rather than after!
Also, we have a special incentive as well if you choose to deliver your Valentine's Day gifts early. If you surprise your loved one a day before Valentine's Day with your order from our Memphis flower shop and are one of the first 100 to do so, we'll throw in a special collectible charm that represents our flower shop.
And, speaking of special gifts, we have a Valentine's Day gift for all of our customers.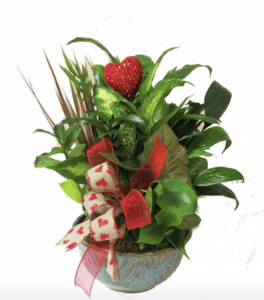 Our $200 value gift to you includes free wrapped roses on any day in March, a free portrait session with Kelly Day Portraits, and 40% off a makeover with Chloe Skelton.
Here are some more gift ideas for Valentine's Day from our collection that are available in our Memphis flower shop or through our website:
BLOOMING PLANT
This is a gift that keeps on giving and showing your love for years to come with just simple maintenance. The blooming plant arrives in a wicker basket with Valentine's Day-themed ribbon.
VALENTINE'S GARDEN
This beautiful expression of your love includes tropical and blooming plants in a ceramic dish with special Valentine's Day accents.
TROPICAL BLOOMING BROMELIAD PLANT
This bright tropical plant is long-lasting and offers brilliant coloring that your loved one will be sure to enjoy at home or in their office. It's an ideal gift for any plant lover. It arrives in a metal container or other type of available container at the time of order.
GRACEFUL ORCHID
An orchid is a beautiful way to show your love. It also can last for years with just basic care.
PINK BLOOMS SPA SET
This Valentine's Day gift set gives your loved one quite a few gifts in one. It features a cube vase full of seasonal flowers, a hand-made lotion and soap spa set, and a Valentine's Day balloon.
Order today!