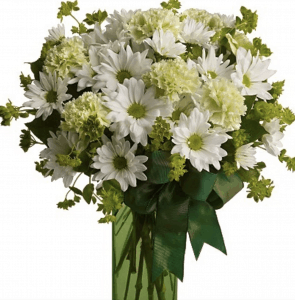 Now that spring is nearly here, it's time to start thinking about all the beautiful flowers and sunshine that are on their way.
This week, we have two special March days to celebrate that can be enhanced by flowers at your home or office or as a gift for someone special in your life.
Plant a Flower Day is today, March 12th, and March 17th is St. Patrick's Day.
Here are some beautiful floral ideas to celebrate both from our Memphis flower shop:
ST. PATRICK'S MIX
This bright and celebratory mix of green flowers and seasonal greenery is an ideal way to celebrate the wearing of the green on St. Patrick's Day.
BRIGHTLY BLOOMING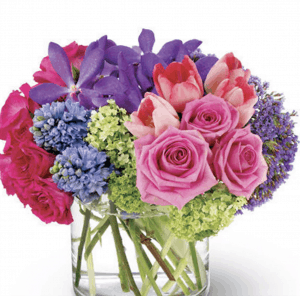 This spring flower arrangement mixes green, yellow, and white for a beautiful bouquet.
ST. PATRICK'S BEST VALUE
Our floral designers take seasonal flowers and greenery and put something together for you for St. Patrick's Day that fits your style and budget.
BAMBOO GARDEN
Enjoy this tall arrangement that is a unique offering for St. Patrick's Day. It combines flowers and greenery in a short, square bamboo container.
DAISY FRESH!
Spring means the arrival of daisies, so this bouquet celebrates that flower with a vase that overflows with different colors of daisies and greenery.
GREEN SCHEFFLERA
Plants are also a good idea for St. Patrick's Day, often lasting for months and years with just a little care and attention. The Schefflera plant is low maintenance and offers stunning foliage.
SPRING OASIS
This spring bouquet features purple, pink, and green with numerous spring flowers included.
STUNNING SPRING MIX
A fishbowl vase holds a wide range of spring flowers with bold colors that are sure to brighten your day!
Come check out our Memphis flower shop today to celebrate these two special days. You can also order by phone or through our website.