Pugh's Flowers
Memphis Florist Offers Unique Floral Designs For Your Sweetheart
Pugh's Flowers has four flower shops throughout Memphis, Tennessee and a website that delivers the best customers, service, and variety in the Memphis area. As the recipient of the Best Florist in Memphis award many times, we continue to appreciate the  vote of confidence from our customers and the Memphis community. We offer a wide range of flowers, plants, and curated gifts for delivery throughout the Memphis area as well across the country through our partnership with a nationwide network of florists that share our values.
As a florist and gift shop, we love knowing that our products are a special gift to someone else, making them smile and feel good. One of our favorite occasions is just around the corner. It's the Sweetest Day, which falls on October 19th. It's a day to celebrate your sweetheart through a romantic gesture or thoughtful gift.
One way to show this romantic expression on the Sweetest Day is to gift your loved one with one of our cutting-edge floral designs that is sure to stand out among any other flower arrangements you can find. These high-end bouquets illustrate the incredible artistry and talent of our floral design team.
Here are three examples of our unique floral designs that are sure to up the romance factor: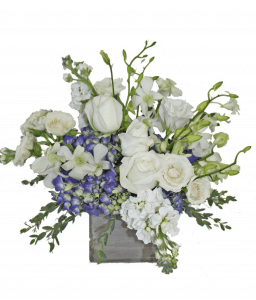 ROMANCE ROCKS
VIOLETTA
One of the standouts about our cutting-edge floral designs is not just the flowers and greenery; it's also the stunning containers that are like pieces of art. For this particular floral design, we use a breathtaking purple glass vase and then fill it with premium pink and purple flowers.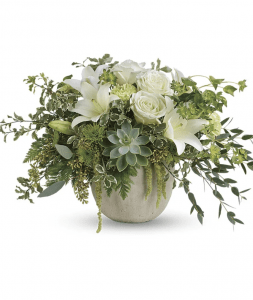 FLOURISHING BEAUTY
A weathered pot sets the stage for this unique floral design that unifies flowers and greenery in a balanced way. There are a mix of premium white flowers, succulents, and greenery. Like our other floral designs, this one is available in multiple sizes.
Check out our website or Memphis flower shops to see many of our other romantic gift ideas for the Sweetest Day!