Our Memphis Flower Shop Offers Special Floral Design Events
Pugh's Flowers has four flower shops throughout Memphis, Tennessee. Our florist locations and website are full of of flowers, plants, and curated gifts for delivery. We also specialize in event flowers, including seasonal parties, weddings, and other celebrations of all sizes, which are created by our talented team of floral designers.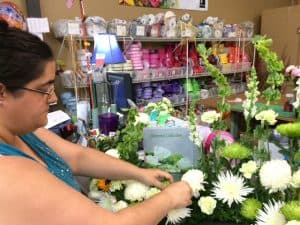 One of the special events we like to host on a regular basis is our Wine and Design workshops. These workshops provide an opportunity to offer you, as our customer, more experiences while also encouraging you to learn the art of floral design.
The workshops also offer a way to showcase the talent of our floral design team, building deeper relationships between our team and you, our customer.
And, our upcoming Wine and Design workshop is no exception. We'll host this event on January 23rd from 6:00p.m. to 8:00p.m.
The night out will offer one-on-one with our expert floral designers to learn the art of floral design while enjoying some wine and nibbles.  All floral design classes are held at our design center, which is located at 2434 Whitten Road, Memphis, TN 38133.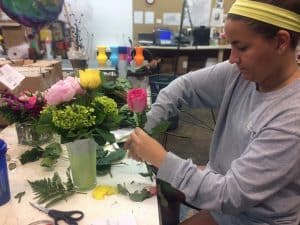 For this workshop, our floral design will be to create a boxed design. The class is $74.95 and includes all materials, supplies, wine, and nibbles. You'll be able to take your floral creation home.
You'll need to call us to reserve your spot. There are limited spots available so book your spot today by calling (901) 405-6670. 
See you there!