Angela Brown, A Pugh's Flowers Certified Floral Designer, Shares Talent On Design Team For The First Lady's Luncheon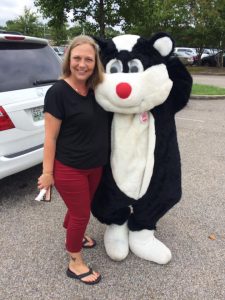 Pugh's Flowers has four flower shops throughout Memphis, Tennessee. Our floral locations and website are full of flowers, custom floral designs, plants, and curated gifts for delivery. We also specialize in event flowers, including seasonal parties, weddings, and other celebrations of all sizes, which are created by our talented team of floral designers, the best in Memphis.
We are proud of what each of our floral designers can do and enjoy sharing their accomplishments with you and now, we have a very exciting announcement to share! Our own Angela Brown, CFD, has been chosen to be part of the Certified American Grown design team for the First Lady's Luncheon!
Angela serves as Manager for our Poplar and Southaven locations and has been part of the Pugh's team for 14 years.  Earlier this year, Angela was asked by the Phoenix Decorating Company of Irwindale, California, to participate as a floral designer in this year's Tournament of Roses Parade.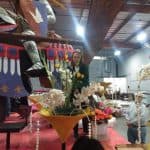 Angela got involved through her work with the American Institute of Floral Designers (AIFD).  During her time testing and training with AIFD she was asked to participate, and was so honored to take part in such a prestigious opportunity.
We are so proud of Angela's work and all the opportunities she is having to put her talent to work and represent Pugh's Flowers on the world stage!  Congratulations Angela!!