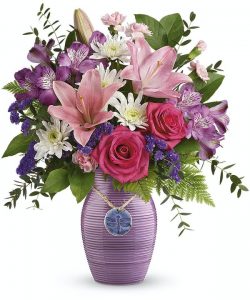 With Mother's Day coming up quickly on Sunday, May 10th, you may be wondering what you can do since COVID-19 and local area restrictions may mean that local brunch spot,  favorite restaurant, or spa can't be the focal point of treating Mom this year. That's okay because all it means is that you can get more creative this year for Mother's Day.
Here are some ideas how to show Mom the same amount of love and appreciation for this Mother's Day:
Living at Home with Mom
This is the time to let Mom enjoy some time off. She's had so much more to navigate these last few weeks with everyone at home, including her own remote work, her new role as substitute teacher for the online learning with the kids, and more meals to dream up. Mom could use a break so make sure she gets it. Take on her chores, give her some alone time, and fire up that barbecue to take some meal planning off her hands.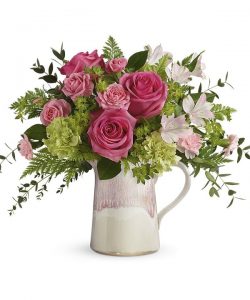 It's also a good time for the kids to get creative and make Mom cards and other art work as a personal gift for Mother's Day. Get her favorite flowers delivered from Pugh's or a special gift set that includes spa products and then keep an eye on the kids so she can recreate a spa at home and in peace and quiet!
Most importantly, tell Mom how much you love and appreciate what she does. That's priceless.
Missing Mom on Mother's Day
If you no longer live with Mom and can't stop by to see her, here are some ideas to still make Mother's Day special for her:
Schedule a meal delivery if her favorite Memphis restaurant is still open for delivery options. She gets a delicious meal and you help sustain a local Memphis business.
Send her a special bouquet, plant, or gift package from Pugh's. We have a beautiful selection this year with all types of arrangements, floral designs, and stunning containers. New gift packages are also available with more edible and spa options.
Have a video call with Mom and the family with Zoom or another service. You can all enjoy a face-to-face conversation so she can see you and maybe the grandkids. You can also work together with the family to turn it into a fun game or trivia night.
Get someone to put a sign in Mom's front yard that says "Best Mom Ever Lives Here." These signs are popping up as a great way to celebrate a birthday or graduation so you can also leverage the idea for Mother's Day.
Do a drive-by parade to celebrate Mom with honking, signs, balloons, and music.
Order Today!
Pugh's Flowers is proud of the beautiful gifts we have for Mother's Day this year!  Mom deserves a beautiful bouquet, essential oil bath set, fragrant candle, gourmet chocolates, or a blooming plant! Shop and order for Mother's Day now!