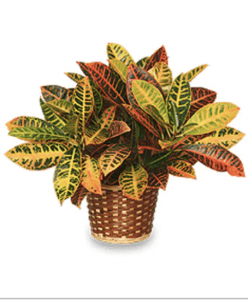 Now that September is here, autumn is officially right around the corner on September 20th. With autumn in the air, your favorite Memphis flower shop is ready to help you with fall decorating, pumpkins, bouquets, plants, and more.
We've released our Fall Collection on our website and are showcasing the beautiful new floral designs for fall in our Memphis flower shop. We can't wait to share them with you!
Fall Plants
Let's start with fall plants because we've got a good variety to offer you to bring the outdoors in during such a colorful season. For example, it's a good time to enjoy a croton plant, which has large leaves with accents of fall colors running throughout them.
Fall Gift Packages
Since our gift packages are one of the most popular options, we've also made some specifically for the fall season. Our Fall Treat package includes a fresh pound cake and fall bouquet. Or, you can choose from other packages that offer locally made soy candles and a fall flower arrangement.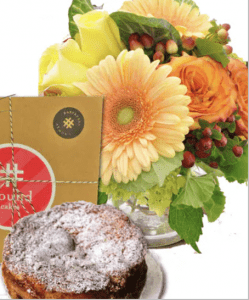 Fall Floral Designs and Motifs
There are so many fresh floral designs with new accents, fall motifs, and beautiful keepsake containers that enhance your fall decor. Many combine fall flowers in bold colors with pastels and fall greenery like leaves.
Centerpieces and More!
We have stunning fall centerpieces that are a great way to decorate for the fall season and remind you and your family that special holidays are just around the corner. The centerpieces also make a great gift for a friend, family member, or colleague.
Order Fall For You and Others!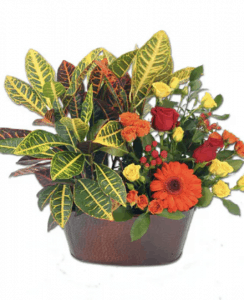 Go ahead and start your fall orders by phone, in our Memphis flower shop, or through our website. You have a choice of in-store or curbside pickup or contactless delivery throughout the Memphis area.
Please let us know when you place your order. Also ask us about our custom flower arrangements in case you would like to create your own fall floral displays.