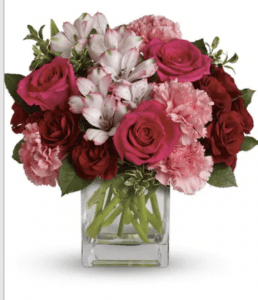 October is Breast Cancer Awareness Month, a month where we recognize, inform, and support those who are fighting breast cancer as well as those who have won the fight.
Although this year's activities and events may look different due to COVID-19, we can make the most of virtual channels to raise awareness and offer support.
Here are some ways you can participate in Breast Cancer Awareness Month:
Use your social media to draw attention by sharing stories, pictures, and information related to the cause.
Volunteer with an organization that helps breast cancer patients.
Offer to help loved ones who may have breast cancer by doing things that help them while they focus on fighting the disease.
Provide money to organizations that research or support the fight against breast cancer.
On a personal level for those in your social circle, you can also send a special thoughtful gift during the month to let them know you support them and are there to help fight cancer alongside them. Or, it's also a good time to celebrate someone who has beat breast cancer.
We have a wide range of pink-themed flowers available in our Memphis flower shop and through our website that show you are thinking pink during Breast Cancer Awareness Month. We have a wide range of pink flower arrangements to choose from, including garden style designs with lush greenery and a wide range of flower varieties.
There are also more formal or modern floral designs with luxurious roses and hydrangea. Choose from glass vases to art glass containers to baskets and cube vases.  Even our gift packages offer a pink theme that fits this month's awareness campaign.
If you don't see anything that works for you, call us or stop by our Memphis flower shop so you can work directly with our floral design team on a custom pink-themed bouquet.
We even have pink blooming plants that also make a long-lasting thoughtful gift, including azaleas, orchids, and more. Just ask us what's available when you are ready to place your
order.
Speaking of orders, you can call us, come into our Memphis flower shop, or use our website order form. Once you order, let us know if you want to pick it up or use the contactless local Memphis area delivery process.
Place your order today and help spread awareness and support during Breast Cancer Awareness Month!