St. Patrick's Day is March 17th. Although it was a holiday that originated in Ireland to celebrate the arrival of Christianity, the special day has been adopted by others around the world as a day of celebration with good food and drink enjoyed with family and friends.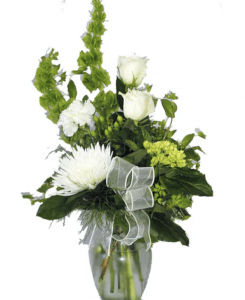 That means you don't have to be Irish to enjoy the day or even experience a little Irish luck. Instead, it's a positive day to add a smile and rainbow to others' lives. Beyond the corned beef and cabbage and green beer, there are other special ways to add a little luck and St. Patrick's Day cheer to your life and others.
Your favorite Memphis flower shop has a lot of ways in our St. Patrick's Day collection of flowers, plants, and special gifts. Our floral designs include many that feature green, yellow, and white hues, adding sunshine and a touch of the Irish.
These St. Paddy's Day bouquets come in different styles, such as botanic and garden, as well as have different sizes and containers to match your home or that of your recipient. You'll be able to enjoy daisies, lilies, carnations, roses, and more.
There is also our St. Patrick's Deal of the Day bouquet and custom options. Call our Memphis flower shop to learn more about what is available for this special occasion.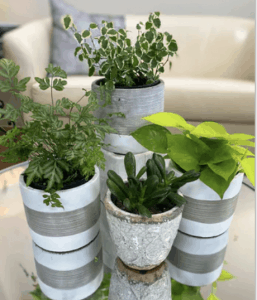 Also, our Memphis flower shop and website provide you with many types of green plants, which are long-lasting way to send your love and luck. There are indoor green plants, succulents, table top and floor plants, tropical plants, and blooming plants.
We are also known for our fantastic gift packages, and St. Patrick's Day is another special day that gives us a chance to offer some unique gift items. For example, Send a Hug is one of our newest gift packages. It comes with a petite plant in a planter, a soy candle, and a greeting card made by a Memphis artist.
Lucky the Cat is another good one for St. Patrick's Day and the cat lover in your life. They will get a ceramic cat planter filled with a green plant, a soy candle, and card made by local artist, Debbie Crawford and sold exclusively by Pugh's Flowers. Just send us the message for the card and we'll fill that out for you!
Order today fore St. Patrick's Day and we'll be ready with curbside pickup or contactless delivery!