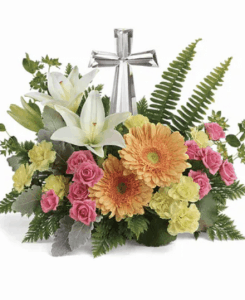 Now that April has arrived, it's time to think about some of the biggest Spring holidays. This includes Passover, which is March 27-April 4 as well as Easter on April 4.
It's a special time to celebrate special religious meaning, but it's also an important time to gather with family and look to positive change and renewal. These messages and time with family have become more important than ever, especially after the past year filled with so many challenges.
Our Memphis flower and gift shop is filled with treats for Easter and special floral displays for Passover. The Easter collection available online showcases many special floral gifts that are also ideal for Passover.
There are many floral design styles, including religious, formal, whimsical, rustic, and modern. You can choose from vase, centerpiece, and basket designs that fit your table, decor, or gift recipient.
We are so excited to share some new Spring floral designs with you this year that incorporate more flower combinations and colors as well as new botanical floral deign styles with special accents and unique containers.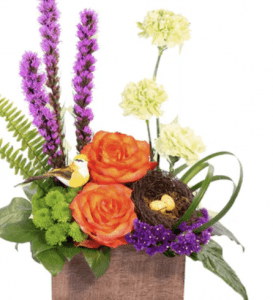 Also ask about our custom floral services in case you are looking for something different in terms of a bouquet or centerpiece for Passover or Easter. Call and make an appointment to talk with our floral design team to let us know what you are thinking of for your spring celebration or as a special gift during these holidays.
We also have numerous plants to choose from, including Easter lilies as well as other blooming plants and dish and basket gardens. Like our floral selection at our Memphis flower shop, you can pick from a wide range of plant combinations and displays, including special containers.
There are delicious treats as well, including Easter baskets filled with cuddly stuffed animals and candy. Or, you can choose from one of our other gift packages, such as those with fresh pound cake from our local Memphis bakery partner or those with balloons, treats, and a Spring bouquet.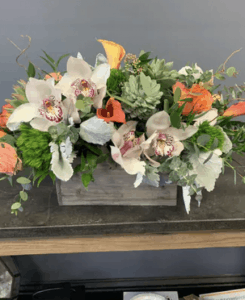 There is still time to order for Passover or Easter! We accept in-store orders, phone orders, and online orders through our website. You can choose from pickup or contactless delivery throughout the Memphis area. We look forward to working with you through Passover and Easter this Spring!