Spring is in full bloom here in Memphis. We are starting to enjoy some warmer weather and more sunshine. This gives us all hope that we are turning a corner and working toward getting back to some normal work and life activities.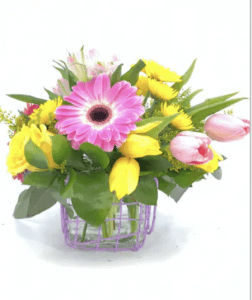 To add color to your life and those around you, consider shopping our Spring flower and plant collection today. You can add bright and bold colors or subtle pastel hues to your home or home office. Or, you can send these beautiful, fresh seasonal blooms to others who may have a birthday or other special occasion on the Spring calendar.
As you may have seen when shopping for Easter or Passover, we've added so many new floral designs for the Spring season to enjoy.  There are many sizes, shapes, styles, flower varieties, and color palates to choose from.
Our goal was to keep Memphis customer favorites in our collection while adding new options based on feedback and the incredible creativity of our floral designers.
This year's inspiration was about connection, hope, and positivity. We wanted to share bright and bold floral designs that may help cheer up others as well as add a good vibe to your own life as you continue to work from home or deal with the unexpected events of this past year. There are stunning florals, including tulips, daisies, lilies, roses, and more to enjoy.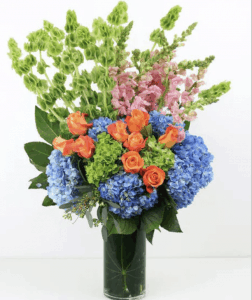 There are also many Spring plants and plant arrangements to add more greenery and healthful air to your home office. We've expanded our seasonal plant options, too, so there is sure to be something for everyone to choose from.
Also, our Spring gift packages provide more ways to express your gratitude, love, and thoughtfulness. These gift packages showcase some of our new Spring floral designs along with new products from our Memphis small business partners. There are packages with spa products, baked goods, stuffed animals, balloons, and more.
We welcome you to our Memphis flower shop to do your orders in-person and check out other gift items we may not yet have featured on our website. You can also order by phone or through our website.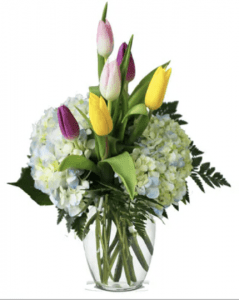 Our same-day delivery service continues to be contactless, but you have the option from picking up your order at our Memphis flower shop.
We look forward to seeing you soon and are excited to be part of your Spring plans and celebrations here in Memphis!