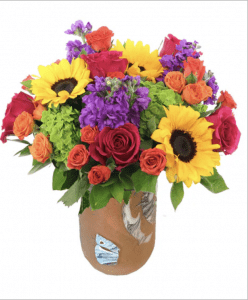 Summer is here! It officially arrived on June 20th, but we've been in summer mode at our Memphis flower shop for many weeks now. Our floral design team has come up with so many new and exciting summer floral designs.
This summer couldn't have gotten here in sooner! It kicked off with in-person graduations and has continued with many summer wedding books throughout Memphis. Our fellow small business owners in Memphis are opening up back up and welcoming customers back officially just as we have done.
You can shop our summer flower and plant collection online through our website or drop by our Memphis flower shops to browse, buy, and take home in-person. The floral designs are bright, bold, and cheerful, offering a sweet and celebratory message no matter what the occasion. This includes summer birthdays, anniversaries, weddings, and more.
Our summer flower collection offers roses, lilies, sunflowers, hydrangea, Gerbera daisies, and the limited time peonies. We are thrilled to have such a wider selection this year thanks to our treasured national and global flower farm partners being back up on their production. Again, though, we always like to note that supplies are always limited to some degree so it's better to order sooner than later.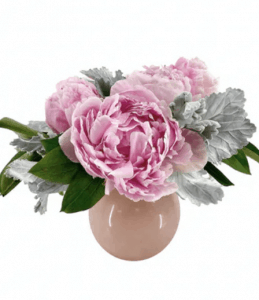 Along with the new summer floral designs, we also have many new types of containers for the season that add to your message and the overall look of these floral displays. This includes many flower arrangements that are featured in rustic wood boxes. Ask us what else is available when you place your summer flower order with our Memphis flower shop.
Another addition to our summer collection includes new summer gift packages, such as our Moonstruck Package. It includes a lovely new floral design in a keepsake vase, a sweet and thoughtful greeting card, and numerous bath products to pamper your recipient.
There are also summer plants, including green and blooming plants to enjoy. We've got garden arrangements, individual plants, and more to choose from, which are designed to last throughout the summer with just a little maintenance.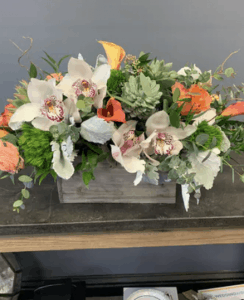 Don't forget that we also have patriotic flowers that you can now order for the upcoming 4th of July celebration, including centerpieces, bouquets, wreaths, sprays, and more. Now that fireworks, parades, picnics, and block parties are sure to be back throughout Memphis, we are here to help you celebrate our nation's independence in style!