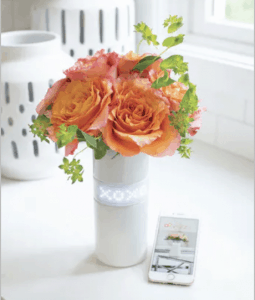 June has arrived and summer is officially just a few weeks away! The start of the month it's also a whole new month of celebrations like birthdays, including friends, family members, colleagues, and neighbors.
All those June birthdays deserve a special gift from you that lets your recipients know you not only remembered their birthday, but you are also thrilled to have them in your life. As we now get the chance here in Memphis to celebrate birthdays in-person together again, it's a wonderful time to be there to hand over your gift.
While everyone may not want to jump back into in-person celebrations, you can also think about sending gifts of flowers, plants, and gift items to loved ones throughout the Memphis area through your favorite Memphis florist and gift shop.
Our goal at Pugh's is to continually offer new floral designs, gifts, and gift packages that help our customers give exactly what they want at a wide price point. This year's birthday collection is no exception as we have added even more birthday floral gifts and birthday packages to choose from.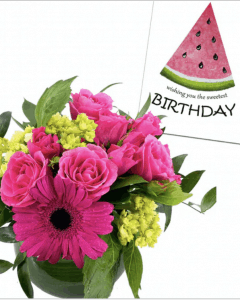 Among this year's collection is a unique gift that offers beautiful flowers and a pretty cool high-tech keepsake container. The viizzii™ vase provides a way to add an ever-changing custom message for your recipient right on the vase, such as Happy Birthday, Happy Anniversary, Congrats, I Love You, Happy Holidays. It has 20-hour battery life and three speed settings.
Many of our other birthday bouquets come in festive birthday containers designed in bright colors. You can add balloons, a greeting card, or stuffed animal to enhance your birthday gift purchase.
Many of our floral arrangements for birthdays also come with special birthday cards that feature local artists. These birthday cards come in different styles and with various messaging so you can personalize your birthday gift.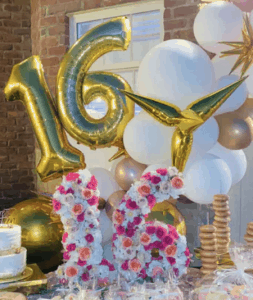 Other birthday gift packages include a wide range of gift items, including those with snacks and treats or our spa-themed gift packages designed to pamper your birthday recipient. Many of our gift package items are from local Memphis small businesses. Not only will you be treating your recipient on their birthday, but you will also be supporting and boosting the local Memphis economy.
Call us, stop by, or use our website to place your birthday orders for June today! The sooner, the better! Your options include pickup or contactless delivery throughout Memphis. Let's get this party started!