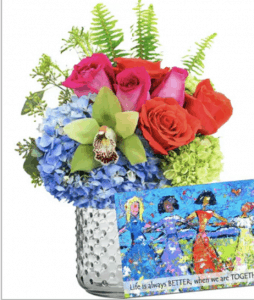 We love our customers at our Memphis flower shops and appreciate their business. All of you have helped us sustain our family business, and we are so glad to be back to welcoming you all back in and helping with your weddings and events.
One of the things we have always enjoyed is customer feedback that helps us decide what to do and how to get better. Your input also gives us the ability to help others decide what to buy for their loved ones. That's because we continue to update our bestsellers collection with flowers, plants, and packages most loved by our customers.
The bestsellers collection also reveals just how much our customers are different and enjoy various floral design styles, sizes, colors, flower varieties, and price points. And, we deliver on all accounts with fresh-cut flowers, long-lasting plants, and carefully curated items for gift packages.
Although our best-sellers do change, the latest collection reveals some trends about the current customer favorites here in Memphis: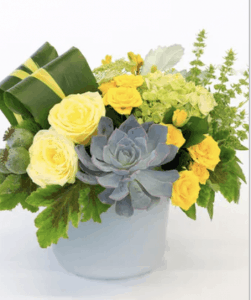 Traditional roses in all colors and quantities are always a favorite.
Garden-style arrangements top the list with a combination of many flowers and colors with balanced greenery while botanical styles continue to gain interest with unique greenery that serves as the focal point of the arrangement.
Bold color palates along with bouquets that combine white or pastel with a bold accent color are also popular.
Garden baskets and succulent gardens are the most bought plants from our plant collection.
Gift packages also continue to be in-demand, especially those that feature locally made products from Memphis, including artistic gift cards, spa products, and local treats. Be sure to check out our expanded gift package collection where we have added all types of special occasion gift packages, including many birthday gift packages.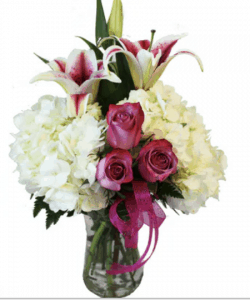 Our bestsellers collection is available online and you can view the products in our Memphis flower shop, making it easy to shop. But, also be sure to check out all our collections or consider creating your own favorite arrangement by working directly with our floral design team on a custom bouquet. Everything we offer can be the ideal gift for that special someone or an important occasion.
We look forward to helping you get the perfect gifts for every occasion!