In 2020, it was disappointing to not have all the festivities that Memphis and Graceland usually have around Elvis Week. This has been a tradition for many years in Memphis and one that had not been interrupted until 2020 and COVID–19.
However, this week, we are happy to report that it looks as though we are back to a full celebration of everything Elvis and we couldn't be more excited!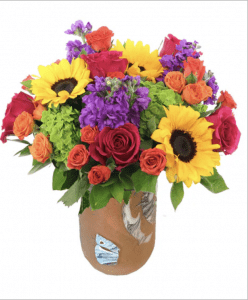 According to the Graceland website, Elvis Week 2021 promises to bring us a lot of fun events and ways to celebrate the King.  The events will be held during Elvis Week, which is from August 11th to August 17th. Some of the events include:
A 50th anniversary concert celebrating Elvis' Nashville recording sessions
Blue Hawaii Luau
Ultimate ETA Contests and concerts
Elvis tribute artists
Elvis in concert on the big screen
Fan experiences
Celebrity guests
There will also be some online events for Elvis lovers who cannot attend Elvis Week 2021 in-person. There are tickets and packages available online. It will be so exciting to be able to celebrate together with others once more.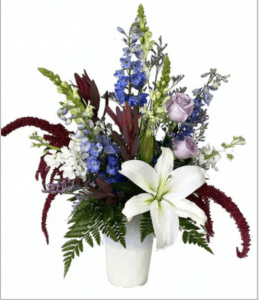 If you are attending in-person and would like to leave some flowers at Graceland or celebrate the magic of Elvis with loved ones, our Memphis flower shop and website are both here to help you. For those celebrating at home, you can also decorate in celebration of Elvis with stunning floral displays, balloons, and more.
Our floral collection includes our Love Me Tender bouquets in red or pink, which is, of course, named after one of his most beloved songs.
Of course, you can also pick from any of our other flower arrangements or work with our floral design team on a custom floral bouquet to commemorate your time celebrating Elvis Week 2021. You must make an appointment with our floral design team if you would like any type of custom flower arrangement.
Our floral designs also include floral wreaths and floral sprays if you would like to leave this type of floral arrangement in remembrance of Elvis.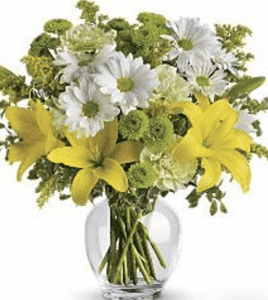 We are taking orders in-person, by phone, or through our website for pickup or contactless delivery throughout the Memphis area. Order today and get your tickets to celebrate Elvis!