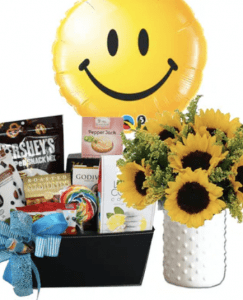 September is just around the corner and with it comes Labor Day on the first Monday of the month. This year, that falls on September 6th. While some see Labor Day as a three-day weekend that serves as the unofficial end to summer, others recognize that the day was created to honor the American worker.
Many businesses actually close down on Labor Day, which gives many the day off to enjoy rest after working so hard. However, not everyone is so fortunate like those in retail and other service businesses. Business owners often don't get Labor Day off either.
Whatever the case, Labor Day is the opportune time to show others how you appreciate what they do in helping our local and national economy. This includes small business owners who provide jobs and generate work for more people. From freelancers to employees, there are so many people out there, working hard throughout Memphis and across the country.
We are so thankful for all the talented individuals who work hard in our Memphis flower shop. We also are here to help you show your appreciation this Labor Day with flowers or provide you with event flowers for an upcoming Labor Day event. Here are some ideas for using flowers this Labor Day.
For business owners with employees you want to reward for their hard work, consider a bouquet each. We have many wrapped bouquets and cube vase bouquets that are a beautiful and cost-effective way to show your thanks this Labor Day.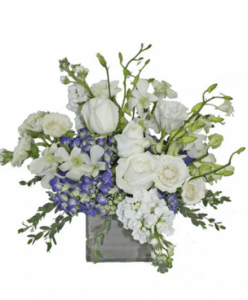 If you have a small team, we also have a wide range of special gift packages that include flowers and other thoughtful products. These package deals provide a way to say thank you and show appreciation for all the dedication your staff delivers.
Even if you are not a business owner and just want to send love to someone you know works so hard, any of these floral gift items also are a nice way to transmit that sentiment. It could be an entrepreneur, freelancer, or just hard worker but it's a friend, family member, colleague, or neighbor who you know deserves some extra kudos.
We also can help you with Labor Day event flowers for any Memphis venue, including your backyard or local Memphis park. Adding flowers provides a special touch to add to the overall Labor Day party. We offer centerpieces and other floral displays. Call us to make your appointment today!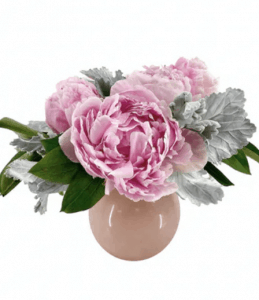 For other flowers and floral gifts, you can order in-person at our Memphis flower shop, call us, or use our online order form found on our website. We offer local Memphis pick up at our florist location or contactless delivery.