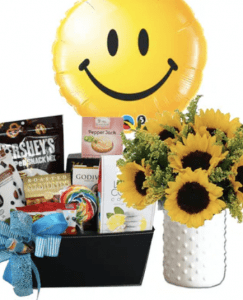 It feels good to know that you made someone else smile, laugh, and just generally feel better, especially if they have been struggling or challenged by what life has thrown at them. Since it's been such a challenging year and a half, it seems like it would be good to continue looking for ways to help each other out to stay positive.
Last week, we celebrated National Smile Week here in Memphis. Hopefully, you made others smile and they did the same for you. Now, the second half of August has some other special days that are designed to make someone else's day.
This includes Senior Citizens Day on August 21st, Kiss and Make Up Day on August 25th, and Just Because Day on August 27th. Each of these special August days is intended to do something thoughtful for others in your life.
At Pugh's Flowers, we are here to help you celebrate these special days and special people. One of the ways you can make someone's day is with a bouquet or arrangement of gorgeous flowers from one of our collections, including our summer flower collection. This collection is a an ideal place to start because it offers the freshest in-season flowers, bright and cheerful floral designs, and the best value.
Another beautiful option for these special days is our package deals. These gift packages also offer exceptional value and elevate the size and scope of your thoughtful gift. Since these packages are so popular, we have worked hard to add more gift package options that offer a wider range of styles, products, and pricing.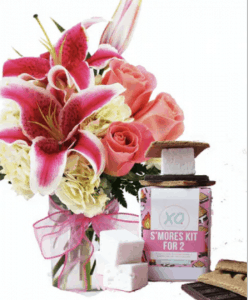 The gift packages include various flower arrangements along with other gift items, including spa products or tasty treats. There may also be a balloon, stuffed animal, or both. We also are fortunate to have local partners provide many of these products, including custom greeting cards that do accompany many of our gift packages. Our goal was to add more packages that made it easier to find one that fits your recipient's preferences so they can get the most enjoyment from such a thoughtful gift.
Place your order today for these special August days. You can call or visit our Memphis flower shop or go online to our flower and gift website! Make someone else's day and build more positivity for everyone in the process!