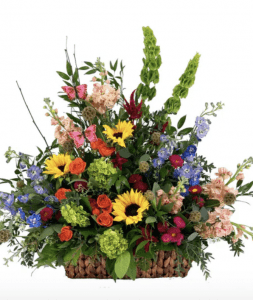 As September starts and fall is just a few weeks away, it's time to start planning for the special occasion days this month. One of the most important special occasion days is on September 12th. That's Grandparents Day.
This is a special time to show them extra love and attention as well as a special gift of flowers. If they are in Memphis and you can see them, it's a good day to go visit or take them out to their favorite restaurant, garden, or other activity.
You can also call them so they can chat with you as they enjoy having the company. They are also a wealth of information, knowledge, and experiences that you don't want to lose. After all, as they get older, you never know how much more time you have with your grandparents so today is about making the most of that available time.
At our Memphis flower and gift shop as well as through our website, you will find many gift ideas for Grandparents Day to send or give to them that shows your love and appreciation that you have them in your life to love and learn from.
If you know what flowers and colors your grandparents love, then you can select from our flower collection with an arrangement that matches what they love.
Or, you can make an appointment with us to create a custom floral display just for them. Our floral collection currently features some stunning summer and transitional summer-to-fall floral designs that your grandparents will be sure to enjoy with bold colors and cheerful flowers like sunflowers.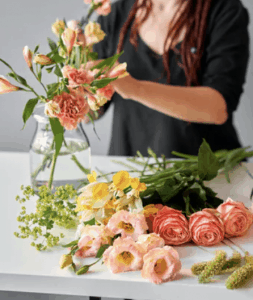 Another gift option for Grandparents Day is our package deals. This gives you a way to add other gifts to your present beyond a bouquet of flowers. We have a wide range of gift packages to choose from that come with different products, many of which are from local Memphis small businesses.
There is everything from scrumptious macaroons and pound cakes to candles, spa products, and artful homemade greeting cards. Other packages also include a cute stuffed animal and/or balloons.
If your grandparents prefer plants over flowers, we have you covered. There are green and blooming plants, succulents, and dish and basket gardens that will be thoughtful gifts for your grandparents.
Order today so you are sure your grandparents will get a great gift this September 12th! Call us, stop by, or order online!