Pugh's Flowers
Brides and Grooms across the country have elected to have a December wedding in lieu of a summer wedding for quite some time. Many have concluded that there are a variety of positive benefits that make December weddings very convenient and financially smart. The professional and very skilled wedding consultants at Pugh's Flowers are some of the best in the industry. We have an excellent track record with helping our clients plan and execute their dream wedding. While winter weddings are not as popular as other seasons like summer (June and August very popular) for example, people do opt for a winter wedding for the various benefits.
It is easier to book vendors in the Winter.
You will have more control over the weather as Winter weddings are typically indoor. Whereas outdoor summer weddings can be rained on.
Winter weddings are usually less expensive thus saving you thousands.
Winter weddings can be more convenient for guests as it may relieve the stress of choosing between numerous summer wedding invitations.
Winter weddings are many times more memorable due to the holidays.
In addition, December is one of the great winter months to plan a wedding as you have the Christmas Holiday to help create an atmosphere of winter splendor and holiday spirit. The decorations around the alter can be Christmas Trees and Poinsettias plus the food and décor can be holiday festive. There is so much added excitement and winter splendor with a December wedding!
However, there are some considerations to keep in mind with a December wedding. In many regions of the country, it can be very cold outside. You will need to think about how long outdoor pictures may take so that the wedding party and photographers and others are able to contend with the cold temperature.  Also, days are shorter than in the winter months in terms of available daylight so this is an important factor to keep in mind for pictures.
The professional wedding consultation team at Pugh's Flowers are experts and have successfully coordinated numerous weddings for our clients.
Pugh's Wedding Flowers
The Best Wedding & Event Flowers in Memphis
"Hey there! I'm Laura, the wedding coordinator here at Pugh's Flowers. Family owned and operated, Pugh's has been in business for over 30 years and I've been here for 7 helping to expand our wedding division. I pride myself on my attention to detail, but also the ability to be flexible and work with all budgets, venues, design styles, etc.
Allow us to handle all of your floral needs, be it a simple elopement bouquet or wedding party of 50. We offer bride and bridesmaid bouquets, boutonnieres and corsages for the family/attendants, altar arrangements including arches/arbors, aisle markers, floral chandeliers, reception centerpieces, cake flowers, buffet table arrangements, and so on. We have a growing selection of rental items, containers, lanterns, candles and can bring your design ideas to life. Give us a call or email today so we can get started on a quote for you!"
Pugh's Flowers was voted Best Florist in Memphis. We are the number one choice for Wedding and Event flowers in Memphis Tennessee and Southaven Mississippi. We have more than 40 years of experience. We are equipped to handle weddings and events of all sizes. We put everything we have into exceeding the expectations of the clients we serve.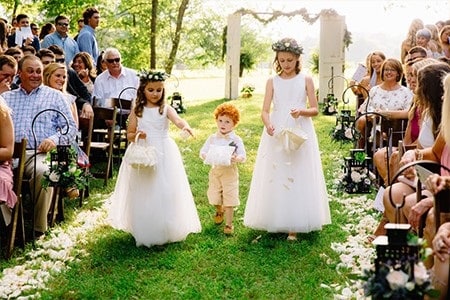 Pugh's Flowers
Pugh's Flowers ® has been in business since 1976. Originally started by Bill Pugh and a business partner, the flower shop is currently owned and operated by Bill's three sons and their families. Pugh's operates four retail locations in the Memphis, Tennessee area. Designing flowers for weddings is one of their specialty's. Pugh's floral design staff is one of the very best in the Memphis. Over the years they have created gorgeous floral designs and decor for events of all sizes.
Pugh's also offers incredibly beautiful wedding packages that will fit any budget. Their design team really gets excited when the bride requests more customization in her wedding flowers. Having the opportunity to utilize the creativity of their design staff gives them the chance to create beautiful and loving memories for the bride, groom and their guests. Pugh's will help you create a wedding that will surely be remembered.
The wedding flowers our expert designers create are simply stunning! Pugh's wedding flowers are artistic and uniquely designed to each bride's specifications. Over the years we have found that most brides come into the shop with a vision of the wedding they want. They almost always tell us that they hope their wedding will be one that their guests remember forever. The Pugh's team works extremely hard to help our bridal clients create the precise atmosphere and ambiance they are hoping to achieve, for their very special day.
Our wedding planners are experts at floral variety selection, color schemes, decor and presentation. They are experienced and have an excellent knowledge of the local wedding venues. They can help you with every step of the process. Your wedding is a very special day. You deserve our best. We guarantee our team will deliver beautiful fresh flowers, the highest standard of design, presentation and service available.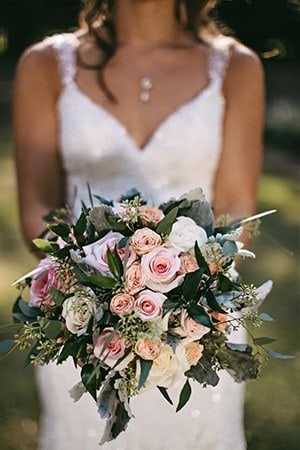 Pugh's Flowers Bridal Bouquet
Pugh's Flowers
Main Location
2435 Whitten Rd.
Memphis, TN 38133
(901) 405-6670