Pugh's Flowers Imports the Freshest Cut Flowers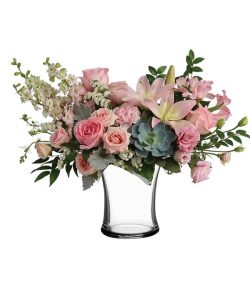 Easter, which is April 17th this year, has an interesting nickname. Yes, it is sometimes referred to as the "moveable feast" meaning that it is one Religious Holiday that moves from year to year.  The reason for this change is that Easter always falls on the first Sunday after the first full moon following the spring equinox.  This particular Full Moon is referred to as "the Paschal Moon and is April's first Full Moon.  Easter, as with other holidays, ushers in a changing of the seasons. That season of course being Spring. Pugh's Flowers would be delighted to have you shop with us for Easter and Passover Flowers.
In the Jewish faith, this time of the year is referred to as Passover. The Hebrew Bible commemorates Passover as a festival which celebrates the liberation of the Jewish people from slavery in Egypt. This is referenced in the Book of Exodus. During the time of Jesus, Jewish pilgrims flocked to Jerusalem in hope that God would liberate them from the Romans. On one Passover, Jesus traveled to Jerusalem and the resulting disturbance in the Temple ultimately led to his crucifixion. Passover Flowers are an appropriate gift.  The best colors for this holiday are usually Blue and White.
Early history reveals that the Easter festival was more celebrated by Catholics than Protestants. The Puritans of New England considered both Easter and Christmas as festivals for heavy drinking and merrymaking. However, by the 19th century this belief had changed, and the holidays became a time to spend joyous moments with family. Today customary traditions of Easter Egg Hunting, Parades and the Easter Bunny have become the norm.
Pugh's Flowers offers an extensive selection of thoughtful Easter flowers, Easter lilies, Easter themed flower arrangements and Easter Centerpieces. Our flowers are grown by local farmers and come direct from the farm. This ensures that our flowers and plants are the highest quality and freshest available anywhere.
HELLO BEAUTIFUL
Pugh's Flowers Easter and Passover Flowers and Gifts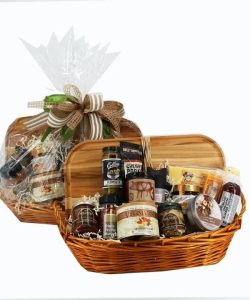 Celebrate the beauty of the Easter season with Pugh's Flowers' stunning floral arrangements, seasonal plants, keepsake gift items, and delicious gourmet baskets. Complete your holiday dinner table with a magnificent Easter centerpiece or send one to friends and family members to let them know you're thinking of them! Beautiful Easter centerpieces are available for same day delivery to Memphis, Germantown, Collierville, Southaven, Olive Branch, Hernando, Arlington and Eads, as well as anywhere in the USA, Canada, and overseas.
Pugh's Flowers imports the freshest cut flowers daily from around the world for our flower delivery. We receive our cut flowers on refrigerated trucks or by direct air shipment from the ports of Miami and New York, and the fields of Southern California. Our goal is to provide the freshest product daily at reasonable prices. Teleflora ranks Pugh's Flowers as one of the nation's 100 largest floral order senders from over 25,000 member shops.
Our full-service florist has a full selection of fresh cut flowers, fruit and gourmet baskets, green houseplants and home accessories that are all available in store, via the web or by phone. Pugh's Flowers is open 7 days a week 24 hours a day by phone 888-901-6744 and via the World Wide Web. The retail locations offer delivery 7 days a week both locally (Memphis, Millington, Bartlett, Arlington, Germantown, Southaven, Olive Branch, Horn Lake, West Memphis) and nationally.
PREMIUM CHARCUTERIE BASKET
Pugh's Flowers offers Fresh Easter and Passover Flowers
Pugh's Flowers is a family owned and operated floral design firm. We have more than 40 years of experience designing and delivering flowers in the Memphis and Bartlett Tennessee area. We first opened our doors back in 1976. Our company was started by our father, Bill Pugh. Today, the firm is run by two of Bill's three sons. Michael Pugh handles the administrative piece of the business, while brother Tim handles all of the operations duties. Brother Mark runs the family's thriving landscape business. In addition to flowers and landscaping, the Pugh family also operates a third business called Rosie's Pest Control.
Pugh's Flowers operates four floral design centers in the greater Memphis metropolitan area. We employee a super talented group of designers and support personnel. Our design team is well known for their unique, artistic and creative floral designs. We offer a wide variety of fresh flowers and sell more roses than anyone in Memphis. If you haven't seen our roses, you are missing out. They come from Ecuador and have longer stems and larger blooms. They are absolutely gorgeous. Looking for something really unique? We carry all of the favorite flower varieties.
Pugh's Flowers
Main Location
2435 Whitten Rd.
Memphis, TN 38133
(901) 405-6670