Pugh's Flowers
Pugh's Flowers offers same day flower delivery to Le Bonheur Hospital. This hospital is recognized among the nation's "Best Children's Hospitals" by U.S. News & World Report for eight consecutive years. Le Bonheur is always on the side of children, advocating on their behalf so we can provide them with the care they need. The facility treats minor injuries like ordinary bumps and sniffles of childhood to many more critical and severe life-altering extremes.  Le Bonheur Children's is prepared for whatever a child's life might throw at us. Always prepared and never surprised by what kids bring with them when they come through the hospital doors.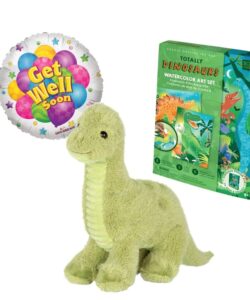 Le Bonheur has been open since 1952 and has never wandered from its mission of treating issues that mattered to children every day since. Their Emergency Room entrance is located at corner of Poplar Avenue and N. Pauline Street and open 24 hours a day. This emergency department is the only place in the region with a full staff of pediatric specialty doctors available 24-hours a day. The team of emergency doctors and nurses work with children every day. These experts know what your child needs in an emergency and quickly provide specialized care. The ER is the area's only Level 1 Pediatric Trauma Center.
So, if a child you love is in treatment at Le Bonheur Children's Hospital, think about sending them a beautiful, child themed flower arrangement, plant or stuffed animal. Nothing lifts a child's spirits more than love. We conduct daily delivery runs to Le Bonheur Hospital. Our experienced delivery personal will have your arrangement, plant or gift there, on time, guaranteed.
We offer a really nice selection of child themed flowers, plants and gifts. Our get-well collection includes flowers suitable for someone getting over an illness of for the birth of a newborn. Some of the most frequently ordered flowers include the Baby Girl and Baby Boy Surprise, Bear Balloon Bouquet and the 48 Ford Pick-up Bouquet.
DENNY'S GET-WELL GIFT PACKAGE
COVID-19 Update: We're still delivering your love! During checkout, you will be offered "No Contact Delivery" for local deliveries to help ensure the health and safety of our community.
Denny is an adorably cute 11″ long Brontosaurus dinosaur stuffed animal with soft scruffy fur, corduroy accents and a sweet expressive face.
He is paired with a get well mylar balloon and the Box Candiy® Totally Dinosaurs Watercolor Art Set! This paint kit has everything needed to bring your dinosaur scenes to life …using watercolors!
This gift is perfect for a child needing something to do!
<Shop Now for All Get-Well Products>
Pugh's Flowers Senior Citizen's Day, National Kiss and Make Up Day and Just Because Day Flowers
World Senior Citizen's Day
This special day is an official way to honor the accomplishments of our senior citizens and to raise awareness for the care of the aging. The loving devotion and role modeling these wonderful seniors have provided to their children and other young people they mentored is a lasting blessing.
Credited with the creation of World Senior Citizen's Day, President Ronald Reagan signed the formal proclamation on August 19, 1988. Upon his announcement of the official designation of National Senior Citizen's Day he made these comments:
"For all that, they have achieved throughout their lives and for all that they continue to do, we owe our gratitude and sincere greetings to our senior citizens. We can show our gratitude and appreciation better by making sure our communities are good places. Age and maturity, places where older people can participate as much as possible and find the encouragement, acceptance, support and services they need to continue living a life of independence and dignity."
National Kiss and Make Up Day
This day provides a great opportunity to end any silly arguments with someone. And if the someone happens to be your significant other, perhaps a bit of kissing might be in order. From a purely scientific and chemical perspective, studies have shown the kissing releases serotonin, dopamine and oxytocin. These are otherwise known as feel-good elixirs and can-do wonders for a relationship that has been under the stress of a disagreement.
In addition to loved ones, relationships of a more casual nature are extremely important as well. Whether co-workers, teammates, college dorm roommate or just a great friend, sincere and heartfelt apologies can go a long way to break a silence and start the healing process.
Just Because Day
Often the saying that spontaneity can be the spice of life rings so true. There is often difficulty in perception of a whimsical day called Just Because Day. It was created in the early sixties. We are in a changing world now which makes it even more challenging, Couple that with goals and objectives that we must each be accountable for on our jobs, raising a family and just the everyday workload that sometimes seems endless. The point of a day like this however is to spread positive feelings and joy not only to others but also to yourself.
COSMOPOLITAN PINK
Happy anniversary or any happy occasion, this delightful bouquet of pink roses and green hydrangea is a lovely choice. Simple yet sophisticated, it is guaranteed to elicit lots of compliments.
Pugh's Flowers
Main Location
2435 Whitten Rd.
Memphis, TN 38133
(901) 405-6670