Pugh's Flowers
Pugh's Flowers provides Same Day Delivery to the Germantown VA Medical Center 1030 Jefferson Ave.  The VA Memphis Healthcare System has a professional team of medical people that are very experienced and deeply guided by the needs of Veterans, their families, and caregivers. There are 11 locations in Western Tennessee, Northern Mississippi and Northwestern Arkansas. The Facilities include the Memphis VA Medical Center and 10 community-based outpatient clinics in Dyersburg, Jackson, Memphis, and Savannah, Tennessee; Holly Springs and Tupelo, Mississippi; and Jonesboro and West Helena, Arkansas.
The VA Memphis Healthcare System is one of the leading health care systems serving Veterans in the VA Mid-South Health Care Network. It is an innovative care center within the Veterans Integrated Service Network 9 (VISN 9), which includes medical centers and clinics in Tennessee, Kentucky, Arkansas, Indiana, Mississippi, and Virginia. At Memphis VA Medical Center, they conduct research to discover knowledge, develop VA scientists and health care leaders, and create innovations that advance health care for Veterans and the nation. Veterans are offered the opportunity to participate in and benefit from the Memphis VA Medical Center work. The mission and ultimate goal are to use research to promote better health and health care for all.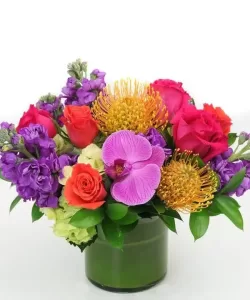 Major research areas include:
Arthritis
Autoimmune diseases
Biomedical research
Health services
Clinical and cooperative studies
Rehabilitation
Teaching and learning
The Memphis VA Medical Center is a teaching hospital that provides a full range of services, with state-of-the-art technology as well as education and research. Their primary affiliation is with the University of Tennessee Health Science Center. They offer residency training in all major medical and surgical specialties and subspecialties. Every year, Center trains more than 100 medical residents, about 12 dental residents, and nearly 400 students. In addition, they also provide associated health training to more than 400 trainees in nursing, psychology, audiology, social work, dietetics, and pharmacy. There is a great deal of pride proud in all of the partnerships with top institutions and organizations that support the educational mission of the VA.
Some interesting facts regarding the Memphis VA Medical Center are:
Since 1922, Memphis VA Medical Center has been improving the health of Veterans who have served our nation.
Our health care services are available to more than 196,000 Veterans in a 53-county area of western Tennessee, northern Mississippi, and northwestern Arkansas.
Our medical center has more than 200 beds.
Our facilities and programs have obtained numerous accreditations and achievements
TROPICAL SUNRISE
COVID-19 Update: We are still delivering your love! During checkout, you will be offered "No Contact Delivery" for local deliveries to help ensure the health and safety of our community.
This beautiful tropical bouquet is compact and full! It will have an assortment of stems including pin cushion protea, orchids, roses, hydrangeas, and more!
Send Pugh's Flowers Florist Plants and Flowers for Labor Day Celebrations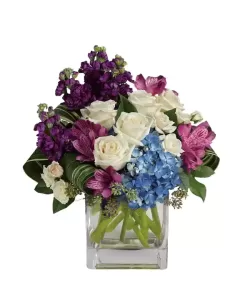 We have an excellent variety of fresh Plants and Flowers to help celebrate Labor Day. According to some historical accounts, Labor Day was first observed September 5, 1882, in New York. At that time, it was a thought to have observed at that time to pay tribute to all working men and women. The concept continued to gain interest and support and then by 1894 it was officially celebrated in the United States and Canada.
In addition to being a well-deserved day off for most people it is also a day to think about hard working individual and their contribution to society. One nice quotation from former president of the American Federation of Labor summed it up appropriately. "Labor Day differs in every essential way from the other holidays of the year in any country. All other holidays are in a more or less degree connected with conflicts and battles of man's prowess over man, of strife and discord for greed and power, of glories achieved by one nation over another. Labor Day…is devoted to no man, living or dead, to no sect, race, or nation."
PURPLE PRIDE
COVID-19 Update: We are still delivering your special floral gifts! During the checkout process, you will be offered "No Contact Delivery" for local deliveries to help ensure the health and safety of our community.
The deep purples, fresh blues and crisp whites of this stunning bouquet make an unforgettable cube arrangement!
Pugh's Flowers
Main Location
2435 Whitten Rd.
Memphis, TN 38133
(901) 405-6670