Pugh's Flowers
Pugh's Flowers provides same day flower delivery to Methodist University Hospital. This hospital is the largest, most comprehensive hospital in the Methodist Healthcare system. It is a 583-bed facility located in the heart of the Memphis Medical Center. It is also the major academic campus and principal teaching hospital of the University of Tennessee Health Science Center. The partnership is valuable as it has created multidisciplinary collaboration among doctors and clinical team members which has led to more advanced medical care for patients.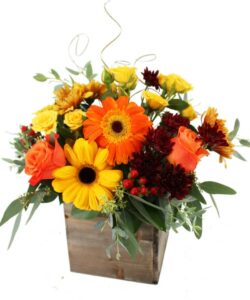 Pugh's Flowers was originally started by Bill Pugh and his partner. The flower shop has grown tremendously over the years. Today, Pugh's operates four floral design centers. The flower shop operations staff reports into Tim Pugh. Brother Michael handles the administrative and financial side of the business. There is a third Pugh brother. His name is Mark Pugh. He is responsible for running a thriving landscape business the family started some years ago. We employee one of the largest floral design teams in the state. Our staff is known for their artistic and unique floral designs.
Our team creates traditional, contemporary and beautiful modern metropolitan floral designs. Arguably the most frequently purchased arrangement is our 1 dozen Ecuadorian Red Rose design. These roses are simply stunning! We offer the largest selection of flowers in the area. Many of the flowers we sell were purchase farm direct. We sell gorgeous Lilies, the best roses in town, beautiful Gerbera Daisies, Tulips direct from Holland (Seasonal Product), Carnations, Hydrangea, Alstroemeria, Hypericum, Anthurium and so much more. Our exotic and tropical flowers are really popular. We offer both Cymbidium and Dendrobium Orchids. Our firm designs for all occasions, including weddings and corporate events. We are large enough to handle weddings and events of any size.
BOX OF FUN
Gerbera Daisies are the star of this gorgeous show. The warm fall colors in our box of fun are sure to bring a smile and warm a heart! It makes you feel so good to spread a little joy! Flowers and stems will vary according to availability.
Pugh's Flowers offers Flowers and Plants perfect for the International Day of Peace
In 1981, the International Day of Peace was created by the United Nations General Assembly.  Twenty years later, the General Assembly voted to designate this day as a time of worldwide peace. Their mission was to have a time of cease – fire. All nations are invited to participate in this day of observance. Then in 2013 the Secretary – General of the United Nations dedicated International Day of Peace as a day to focus on world peace. The awareness this day creates for peace is solely devoted to the hope that the occurrence of war can be reduced. It is observed annually on September 21.
Annually the Peace Bell of the United Nations is rung in New York City which is the UN official headquarters. The bell is made from coins that were donated from children across the globe in numerous continents. An inscription on the bell reads "Long live absolute world peace". The United Nations Association of Japan dedicated the bell as a gift and as symbol of the cost of human life caused by war.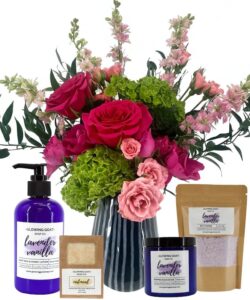 In addition to sending beautiful and thoughtful Pugh's Flowers Plants and Flowers, there are several ways to recognize International Day of Peace.
Competition – A friendly sporting event creates goodwill. When teams compete against each other in a friendly game of some type, a good deal of fair play, camaraderie and peace can be created.
Team-Building Activities – Many companies host sales and team building sessions on a routine basis. Why not create one that has a theme of global peace or at least peace in the office.  This is great way to bring people together and have them let down their defense mechanisms for some friendly non-threatening enjoyment.
Poster for Peace – The United Nations publishes the International Day of Peace Poster. If you are a schoolteacher or Sunday school teacher, you can print the poster and use it as a discussion topic. What a great way to increase awareness.
Talk with Children – Teaching children the meaning of peace is critical to the future. As adult role models, parents, teachers, coaches and other older people have an obligation to help children grasp the meaning of a peaceful society and an appreciation for International Day of Peace. Since children are our future, educating them about peaceful relations can bring about positive change in the world.
Moment of Silence – As with many solemn occasions, International Day of Peace offers the opportunity for everyone around the globe to stop at noon for their region and be silent for one full minute. How you choose to spend that moment of silence is up to each individual. Some meditate, others pray for those that have given their lives in war and still others simply find joy in sharing the honor of such a day.
THE GRAYSON
This bold, dark vase is filled with bright pinks and greens! This is perfect for any occasion!
Pugh's Flowers
Main Location
2435 Whitten Rd.
Memphis, TN 38133
(901) 405-6670